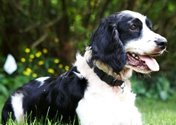 Owner's Guides

Your DogWatch Hidden Fence includes an Owner's Guide with useful information about changing your battery, training steps, and programming your receiver. If you've misplaced your Owner's Guide, you can view and print it by clicking on the appropriate link below. Click on the "Back" arrow to return to the web site.
Performance Series R7 and R8 Receiver booklet
If you recently upgraded to a Performance Series receiver, this 16-page booklet provides information about the receivers' new features. Training steps not included. (760K)
To view and print a copy of the Instruction booklet, click on the link above.
Ask your DogWatch dealer for details.
(340K)